11 Sep

Little Saidi's radiant smile

White spots in his eyes

Little Saidi lives with his parents in one of the poorest suburbs of Dar es Salaam, Tanzania. They live in a simple house with three other families. When we visit them, Saidi listens very carefully to the strange noises around him. His mother manages to comfort him easily, after which he immediately starts to laugh and no longer cares about our visit.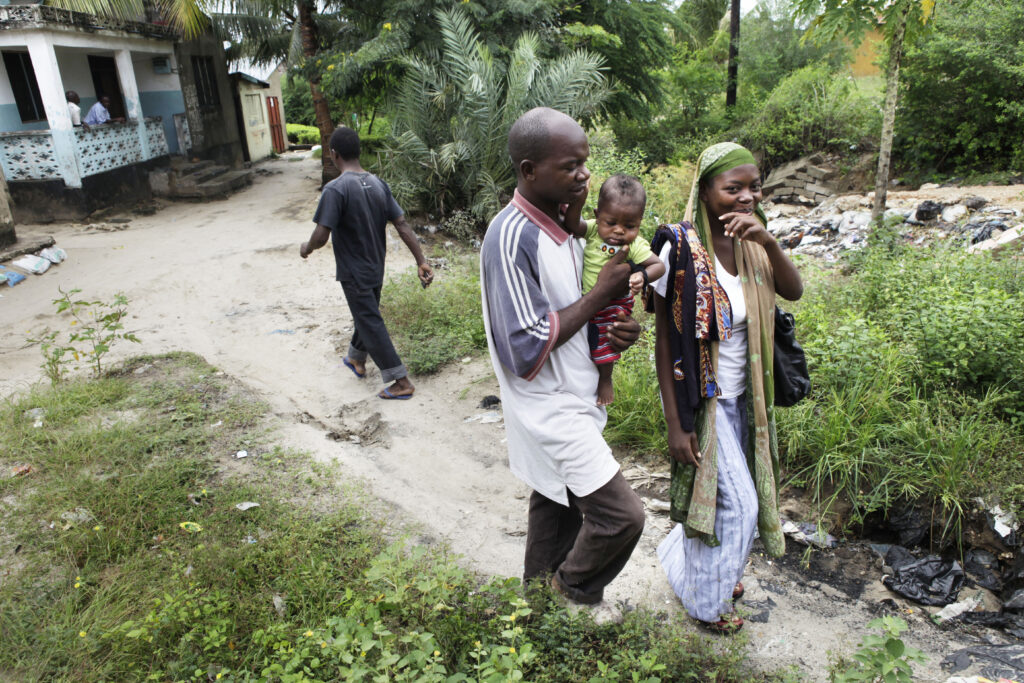 The little boy listens carefully because he cannot see. Saidi has inborn cataract in both eyes and is completely blind. His mom explains: "I noticed the white spots in Saidi's eyes two weeks ago. That's why I took him to the local dispensary. The nurse diagnosed cataract and said surgery was needed. She told me I could go to CCBRT, the hospital for people with disabilities. "
To the hospital
CCBRT is one of the first projects that Light for the World has ever supported. The hospital has become a medical reference point throughout East Africa. Children under the age of five always receive free treatment. Little Saidi and his mom are taken to the hospital by jeep. Nervously, the mother gets out with her child, who is wearing his best clothes for the occasion. She tells: "I am a little worried, but CCBRT is known to be an excellent hospital that successfully performs many operations. "
They spend the night in the infirmary and the next morning a nurse takes Saidi to the operating room. The operation is performed under complete anesthesia. Saidi looks incredibly small and fragile on the large operating table. After an hour and a half, ophthalmologist Mussu has replaced the cloudy eye lenses with artificial lenses.
Wait in suspense
One day later. Everyone anxiously awaits when nurse Elizabeth gently removes both eye bandages.
Saidi blinks in surprise and then puts the biggest smile on his face. He can see his mom for the first time! The doctor assures us that the operation went well and that the boy will grow up with a good sight. Saidi's mother lovingly cuddles her son and thanks the doctor very much for his fantastic work.
Help us give children like Saidi a new chance for a better future. Make a donation.