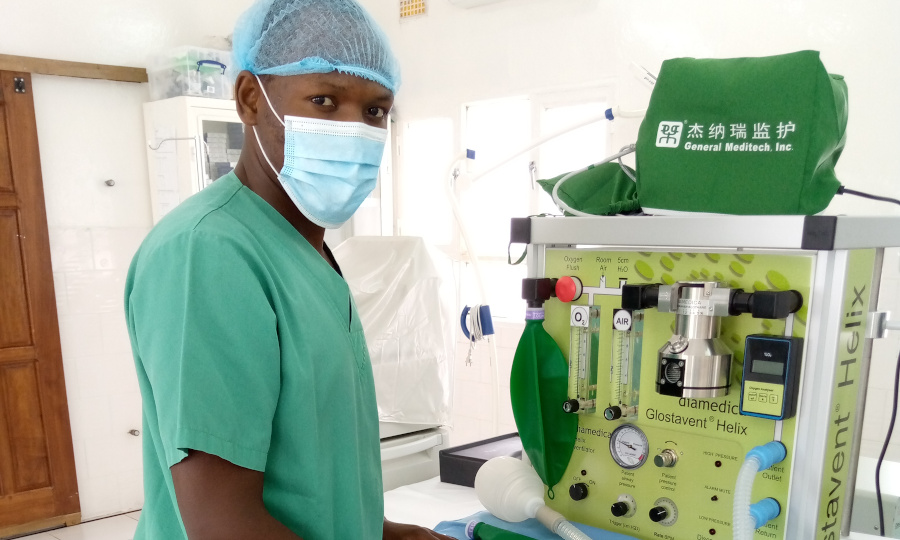 23 Apr

Quality equipment for our eye clinics

Thanks to the generosity of our supporters, Light for the World was able to purchase important equipment for three of our partner eye clinics.

The Mwangaza eye clinic is one of the few in Congo where children suffering of cataract can receive sight-saving surgery. We have provided them with a new anesthesia machine, which will make it easier to carry out successful operations on children. Unlike ones on adults, these need to be performed under general anesthesia.

Patients from all over Rwanda, as well as neighboring countries Congo and Burundi, flock every day to the Kabgayi Eye Unit, a reference point for eye care. The clinic will further enhance its role thanks to the purchase of two new operating beds and chairs. In that way we can guarantee quality eye care in the region.

The Saint Joseph's Mission Hospital is located in Songea, Tanzania. Although basic equipment is already available there, additional material has been bought to examine children, including two portable slit lamps for the examination of the anterior chamber and the diagnose of eye diseases and traumas, and three portable indirect ophthalmoscopes to observe the back of a child's eye, the fundus.

A big thank you to our generous donors! Thanks to your support, these clinics can continue to provide the highest quality eye care for the many children that they treat.

Do you want to help? Offer a sight-saving cataract surgery. With 52 euros you can restore the sight of an adult. An operation that will change a child's life only costs 150 euros.

Photo header: The new anesthesia machine at the Mwangaza eye clinic.